The story collector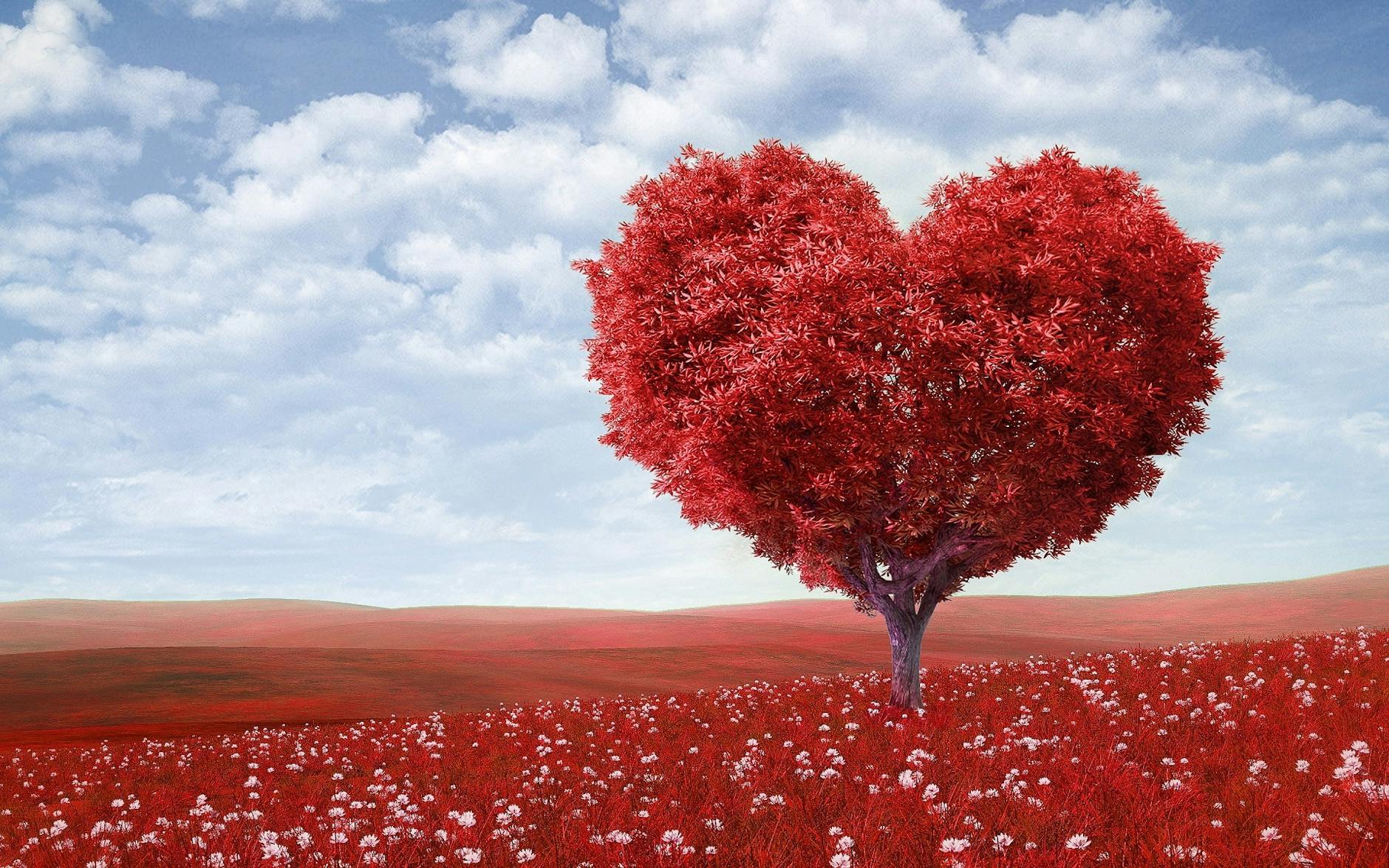 The magnificent steed was showing signs of exhaustion, as was its rider. The noble heads were no longer held high but were drooping ever so often. The summer sun had beaten down mercilessly on them before finally admitting defeat and slinking down the horizon.
Prince Samarsen had been travelling for many days now and had left his kingdom far behind. The journey needed to be completed quickly as death hovered over this kingdom. Thirst was a killer.  But he did not know when and where his journey will end or indeed if it ever will.
He patted the neck of his steed, "Old boy, we need to keep going."
The gallant horse poured its heart out for its master and tried to keep up the pace. But it was faltering and soon a gasp escaped it. The horse and the rider both tumbled to the ground. Samarsen watched helplessly as the horse's chest heaved to feed air to the starving lungs. Soon the big eyes closed and Samarsen's faithful companion reached the end of its journey. Samarsen wanted to sit for a while with the dead horse, more a comrade in arms than a beast, but he needed to continue .He moved his fingers through the mane of the horse one last time by way of a farewell and pressed forward.
Samarsen could see a cluster of trees a little ahead, swaying in the gentle breeze. He followed a barely visible trail into the glade and found that he was actually entering into a forest which stretched a fair distance. It was becoming dark and he decided to stop soon. Presently he came to a handsome looking tree and laid his weary body under it. But sleep eluded him. His thoughts turned homeward and he could once again feel the burden of a kingdom's hopes on his shoulders.
The outcome of this journey would seal the fate of many. His father, the king, wanted to undertake the journey himself, but was too old and frail to do so. His thoughts turned to the fateful chain of events which had torn him away from his comfortable abode, as he drifted off to sleep.
A voice boomed in his head…..
Who was telling the story? And whose story was it anyway?
The words fluttered and flew in the wind.
Samarsen awoke with a start and wondered if he had dreamt the queries. Or had someone heard the unspoken words that were tumbling around in his dream?
He looked up and saw the leaves of the tree glimmering and shining in the moonlight. He noticed that some of them had fallen and covered his body as he slept. He picked one up to examine and stared in amazement as he found it to be made of silver. Samarsen got up abruptly and examined the thick trunk of the tree. His eyes widened in wonder as he found it to be of gold. This was indeed a magical tree which had penetrated his dreams and wanted to know more. Maybe it had the answers he sought.
The prince had been brought up well and the values of respect and supplication to the divine form had been drilled into him by his teachers. He fell to his knees with folded hands and spoke, "O divine one! It is I, Samarsen, the first born of King Amarsen, who took shelter under you without seeking your permission. Please forgive me. Please also forgive me if my thoughts disturbed your peace."
Somewhere above in the darkness a few wings fluttered nervously. And then the voice spoke in his head, just as before.
Your spoken words cause ripples that disturb others around me. I can hear your thoughts and want to know what brings you here. Be comfortable and tell me your story from the beginning.
"Indeed, O divine one. May I be bold enough to ask who listens to my tale?"
A moment passed and he heard the voice in his head again.
I am the story collector. Many have rested here and narrated their tales. Each story feeds my growth. So it is with genuine interest that I ask you to tell me why you have left the comforts of home to spend the night in my company.
Samarsen relaxed and recollected the recent events that had caused such an upheaval in his kingdom. It had all begun many moons back when a minister had brought a hunter, trembling in awe, to the royal court and presented him before his father.
The hunter could barely utter what he had seen, "Sire, I had gone to the end of the forest to hunt and saw that our river has changed its course completely. It now does not flow into our territory but bends and moves into King Rudrapratap's kingdom."
The king and the entire court were stunned at this news. The river was their only supply of water and Rudrapratap was certainly not going to share this unexpected bounty with his enemy.
The king addressed the army chief, "Send some swift riders to confirm the news."
After a while, the army chief came to the royal court and said with bowed head," Sire, the path of the river towards the kingdom now lies dry and it has made a complete turn towards the neighbouring kingdom. The soldiers also confirmed that they could not see any obstruction to the waters which may have caused this catastrophe."
"It is some magic," said a wizened old minister.
Amarsen too felt the need for some divine interpretation. "Let us brief Sanghmitra about what has happened and request his presence."
"That would be wise sire. Our resident seer is knowledgeable and gifted. He would certainly find the cause and cure of this misery that has befallen the kingdom."
They waited with bated breath for Sanghmitra to arrive. Sanghmitra came to the royal court followed at a respectful distance by his students. He surveyed the anxious congregation but said nothing. The holy fire was lit and mantras resonated in the big hall. Slowly, the smoke began to rise and filled the room with an aroma that was at once sacred and enticing.
"Is that the image of a man I see?" said Amarsen peering into the smoke.
The man in the smoky haze appeared to walk towards the gates of the kingdom in tattered clothes. Sanghmitra's chants grew in fervour as he put more offerings in the holy fire.
"The man has been stopped at the gate and stands there in thought," said the minister of revenue to the nearly blind minister of agriculture.
Another trembling voice joined in, "Look he has poured some drops of water into his right hand and seems to be saying something."
The form in the smoke casually sprinkled the drops in the direction of the walled city. He then turned and walked away.
The smoke cleared and they found Sanghmitra lying in a trance. Sanghmitra spoke gravely when he regained his senses, "I could connect with the man as only pious souls can. I now know him. He has been meditating in the forest on the outskirts of our kingdom for many years now. He is one whose kundalini is fully awake with all seven chakras energised and charged. He has attained several paranormal powers through his intense meditation."
Sanghmitra shook his head in regret and continued," He was driven by thirst to our kingdom and was not allowed to enter. It is by his curse that all the water has been withdrawn from our territory. Now we need to find him and beg forgiveness."
Samarsen frowned in thought and spoke," I think I am responsible for what has happened. I was afraid of spies entering the kingdom and had directed the guards not to allow anyone in. It is my fault and I should go and find him."
Several eyes turned towards the king. Amarsen got up from the throne and the frail frame stood tall and erect despite the fever that racked it.
"Be that as it may. You had acted in good faith. But it is the king's duty to take care of his citizens. I need to go forthwith."
Samarsen rose quickly on his feet," And it is the son's duty to discharge his father's responsibilities, if he is not in a condition to do so." He turned to Sanghmitra and asked "Just tell me how I will recognise this saint that we have wronged."
Sanghmitra smiled. "O, Prince! You are a noble son and think rightly. Go forth on your journey. Seek and you shall find. But this needs to be your quest alone."
Samarsen set off on his journey after offering prayers to the presiding deities of the kingdom. He travelled north as bid by Sanghmitra. His horse carried him swiftly and after a few days he reached the walls of a city well beyond the borders of his kingdom.
"May I enter your gates?" he asked the guards.
"Yes stranger, you are welcome. This is the kingdom of Rajah Bhuvaneshwar who welcomes all. Enjoy our hospitality for as long as you wish," one of the guards said with a warm smile.
The city was abuzz with laughter and cheer. People smiled at him. Children raced to him and hugged him without any reservations, filling him with an infectious delight that washed away his tiredness.
Samarsen tied his horse outside a tavern that was alive with sounds of merriment. Immediately a boy came from inside with water and some hay which he placed near the horse. He was gone by the time Samarsen could take out his purse.
"Never mind, I shall pay the landlord. This looks like a good place to spend the night too," he said to himself.
The landlord clasped his arms around him as if welcoming a long lost brother, sat him down on a stool by the counter and offered him the local wine and some cheese.
Samarsen took out his purse and laid a few gold coins on the table.
"I wish to spend the night here. Hope this will cover for everything."
There was a sudden hush as the patrons looked at each other and then the one sitting next to Samarsen slid a coin over to him and smiled.
"And what would we do with this?" he asked, holding aloft the coin.
"It is money. One can use it to buy stuff."
"What is buying? We don't have it here," said the landlord.
"Then how do you get the wine and the food and all this stuff?" Samarsen swept his arm around to indicate all the fixtures.
"We ask each other," said the landlord.
"I provide the wheat when he wants," said a man sitting in the shadows.
"And I mill it."
"I made the stools."
The landlord leaned his elbows on the counter, "And they can eat and drink here."
Someone started a song and everyone joined in. Soon the inn was filled with gay laughter and several patrons whirled around in a fast paced dance.
Samarsen excused himself and went to bed. He woke up early the next day and wandered around in the city. People were up and about, greeting each other as they went about their chores. There was so much welcoming cheer in the air that he felt extremely at home and could have stayed there forever. Samarsen had a hearty breakfast at a shop and asked the owner if he could do something in return.
"Not today my friend. But come another day and I may ask you for something."
Samarsen walked to the inn deep in thought. Everyone was happy here because they had no concept of money. No one was in debt. And everyone gladly helped one another because this society seemed to be based on the concept of mutual trust and helpfulness.
"Maybe, the seer too liked the place and has settled down here." The thought spurred him and he virtually ran to the inn.
The landlord was cleaning the place along with his family and many others who had turned up to help.
"Yes, a seer did visit here a couple of days back but did not stay."
"Why? It is a place that any person would love to stay in."
The landlord shrugged, "We do not ask questions. Questions are the off springs of doubt. And doubt's sister is unhappiness."
Samarsen pitched in to help and then bade him goodbye. He turned his horse in the direction where the seer was last seen headed.
"And that is how I come to be here, O divine being. I seek the seer to beg his forgiveness."
Yes, the person you seek had also rested here and told me his tale. I now have the complete story. Rest now and I will point you in his direction in the morning.
"Do you also know why the seer did not stop at the happy place?"
I do. But it is best that you ask him.
Samarsen passed a restless night and at the crack of dawn begged the tree to tell him the way to the seer.
Continue behind me. He meditates a little ahead.
Thorns ripped at his flesh as Samarsen made his way through dense shrubbery. He parted a particularly large bush and was overjoyed to find that he was finally at the end of his journey. The seer's eyes were closed as he sat unmoving on a rock, deep in meditation.
Samarsen too sat down cross legged below him. He lost count of how many hours passed like that. But he did not dare to move lest it disturb the seer. At first his mind filled with anxiety about how everyone was faring at home in his long absence. But that disappeared soon and he felt at peace. He too closed his eyes. His mind emptied gradually and his body relaxed.
Several days passed. At last, he sensed the intensity of the seer's gaze on him and opened his eyes.
The seer was looking at him. "I know you are here on a mission."
Samarsen bowed his head before him.
"We have wronged you badly. It was I who was responsible for you being turned away from our gates. Punish me but please spare my people."
The seer's eyes seemed to penetrate into Samarsen's soul, "And you have some queries?"
"Yes,O wise one! I passed through a kingdom where everyone was so happy. You were there too. I was wondering if it was because of absence of money in their society."
The seer shook his head, "It is not the absence of money which makes them happy. It is the absence of greed. Greed for possessing more than what others have. They do not lust for more than their basic needs and in the process everyone is satisfied and happy."
He looked hard at Samarsen," A different kind of greed has brought this misery on you. The greed to retain what you have and not share it with others."
Samarsen bowed his head, "I understand. Please tell me also why you walked away from such a happy place?"
The seer's face softened for the first time, "Happiness also chains you. It stops you from exploring and to experiment lest it change your state. Consequently you stop growing. That society has remained where it was for almost a century. I am on a journey of self-actualisation and stagnancy is alien to my nature."
Samarsen felt a sense of upliftment at having found this learned seer after an arduous journey. Now if only he can persuade him to forgive.
"O, enlightened one! Please drink from the cup of kindness and lift the curse over my people.  Let the river flow again and quench their thirst."
"I cannot lift the curse. I can only transfer it elsewhere."
Samarsen thought for a moment. He could request the curse to be placed on the doorstep of King Rudrapratap. He looked up and saw the seer smiling at him. It hit him that the seer was testing him to see if he had imbibed what had been told to him.
"Please transfer it unto me and let my people be happy."
The seer poured some water in his palm, "You realise you will never be able to touch water again? And remain thirsty till you die?"
"So be it."
A few drops of water hit Samarsen.
Samarsen lay down on the ground to await the inevitable. He smiled as an image of happy children frolicking in the new born river crossed his mind.
The seer closed his eyes again and resumed his meditation.
The story collector waited for the next traveller.
********************